superior quality and results
Austin Texas and Surrounding Areas; Waco, Georgetown, Bastrop, Kyle, Buda, San Marcos, Fredericksburg, Kingsland, Marble Falls, Horseshoe Bay, Burnet, Etc.
Why is Stucco so popular?
It Provides a hardened exterior that can be manipulated and textured to suit the owner's preferences. It also provides an air barrier, moisture barrier, and insulation while allowing the house to breath. Everything a home owner or builder would want to help a house to maintain and perform better. In addition, it is a cement based product and fire resistant.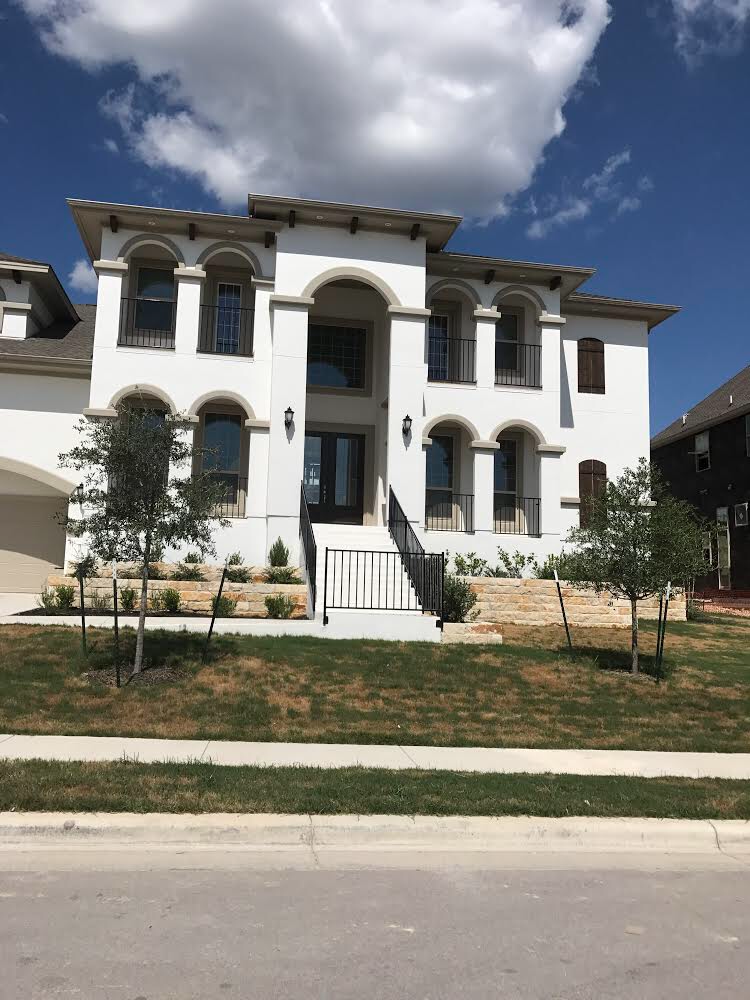 all types of stucco finishes available
                                                                                                                    At Riviera Hills Stucco, we've been perfecting the art 0f  stucco finishes for over 20 years. From smooth Santa Barbara style stucco to the traditional dash finish, we offer a variety of stucco finish and color options for your home business. Our stucco experts can create any color or texture imaginable. Because we are a full-service stucco company, we will help you plan your new look and execute it with a level of quality that you can take pride in. We offer a variety of stucco finishes best suited for your residential or commercial project. Our services also include, new stucco installation, re-stucco projects, stucco repair, stucco patching, foam trim installation, foam trim repair, sandblasting finish.
Stucco Repair & Re-coating
The best option for stucco repair.
Stucco is one of the most durable wall surfaces available. But,because of its rigid nature, stucco can develop cracks and holes over time due to setting and impact damage. once a crack or hole develops, it is important to take immediate action before any further damage and water penetration can occur. Proper attention to crack preparation is essential to achieving a successful result. Before you try to do it yourself, consider hiring an experienced stucco repair expert and seal cracks in your stucco. 
Re-Stucco Services

Stucco is a common finish material used in residential and commercial construction, both for interior and exterior settings. When installed properly, it will hold up for years and provide you with protection and aesthetic appeal, but over time you may find you want to change the look and feel of the stucco finish, or you may find that the original stucco needs re-dashing because of cracks or color fading. Brighten up your home and give it more curb appeal by adding a new color or texture with our re-stuccoing service