we provide the following stucco services
Lathing Process
Lathing is the first step of a new stucco project. Lathing not only protects against moisture intrusion to the framing of the house, it also ensures a sturdy support system for new stucco or hardscape work. The lathing process itself includes several steps. These steps include: installing weep screeds, asphalt coated waterproofing paper, lath, wire, expansion joints, milcore, plaster stops, corner aids and arch aids as needed. Below you will find a quick overview of each step and product used. Weep Screed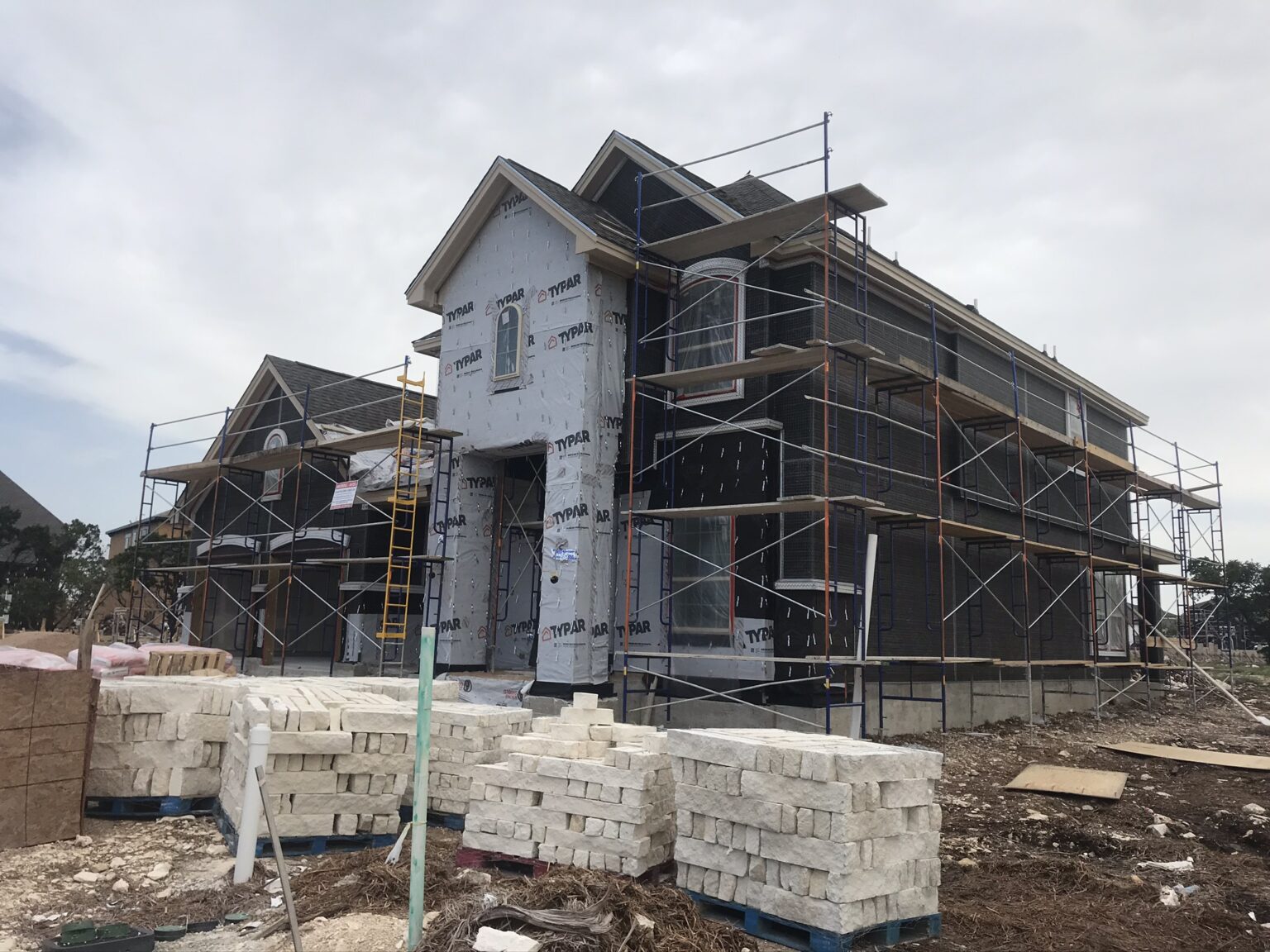 two coat stucco process 1/2-inch"
Two coat stucco process is the most common and standard process today. This System consist of applying a single base coat and a top coat with a total thickness of 2/8 to 1/2-inch, compared to 7/8 to 1 inch for traditional three-coat stucco. The thinner finish weighs from 5 to 6 pounds per square foot, compared to 9 pounds for three-coat, and it is cost-competitive with traditional stucco. In a two-coat application, the scratch coat is eliminated a heavy brown coat is applied and the finish coat is applied directly to the brown coat. Like traditional three-coat stucco, two-coat is applied over wire mesh or expanded metal lath by hand or pump. It is backed up by a waterproof drainage plane consisting of Grade D building paper, integral flashings, and a weep screed along the top of the foundation to drain away any trapped water. To their credit, properly applied two coat systems are more waterproof and less prone to shrinkage cracking than traditional stucco.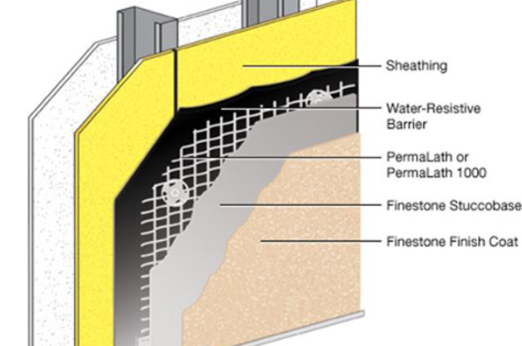 stucco Paint
Two coat Elastomeric paint by roller. Due to its texture, a stucco finish has a much greater overall surface area than a flat wall, so you'll need more paint than you think to achieve adequate coverage.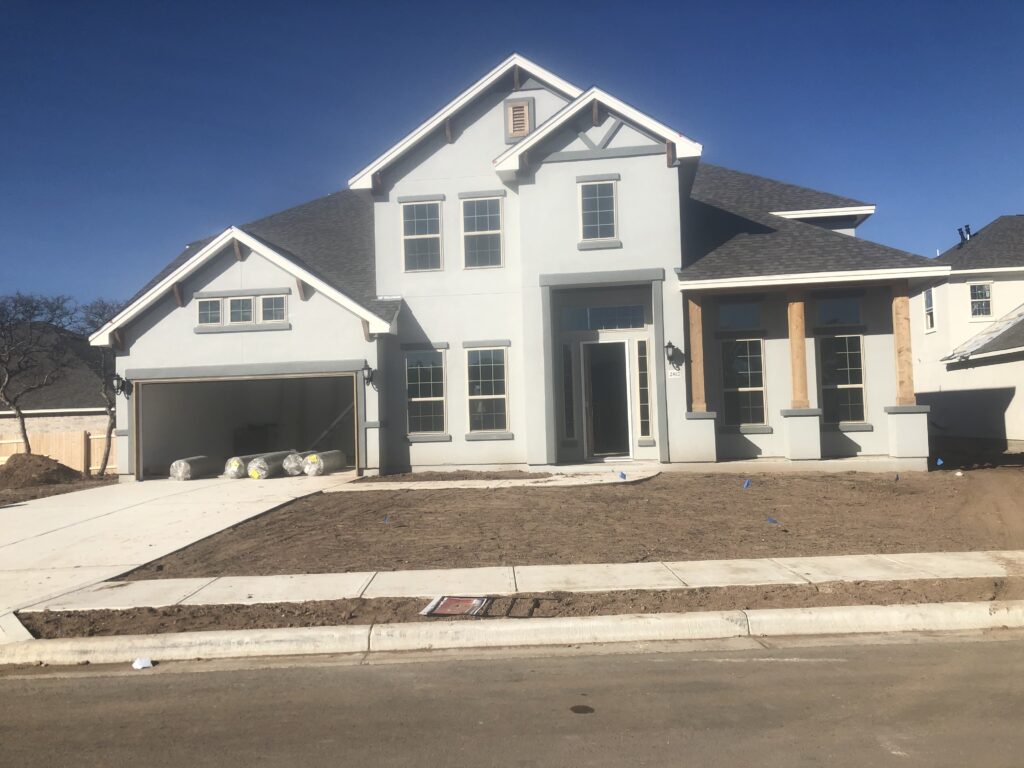 Three coat stucco process 3/4-inch"
Three-coat stucco is the oldest and most commonly used system by custom home builders who are looking for a stronger coat. Three coat stucco systems have stood the test of time because of their numerous advantages. Three coat stucco is recognized in the IBC/IRC building codes and remains one of the most popular exterior cladding choices for both residential, multi-family, and commercial projects. As its name suggests, three coat stucco is applied in three layers: 3/8-inch thick scratch coat, 3/8-inch thick brown coat, and approximate 1/8-inch thick finish coat. The approximately 7/8-inch three coat system is applied over an approved weather-resistive barrier and metal lath either by hand using a trowel or by machine application.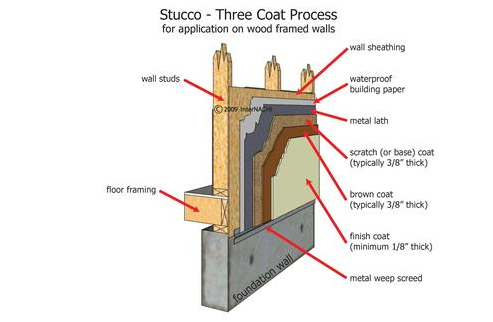 color integrated
A World of Finish Coat Options Riviera Hills Stucco is only as good as the materials we use. Our product knowledge and experience include materials provided by our must trusted vendors. To see your color, texture, and finish options, please speak with a Riviera Hills Stucco representative. Almost any color can be match and add it your color integrated coat of your choice.